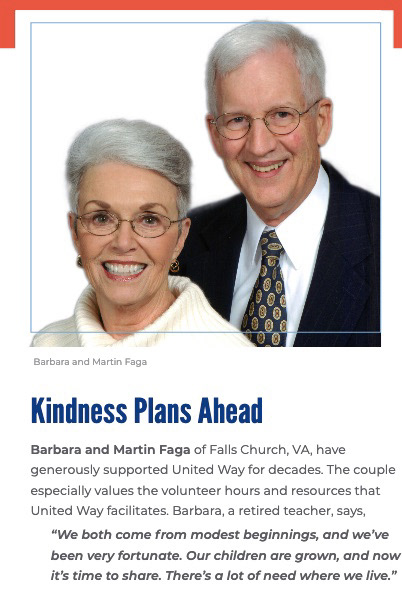 I profiled donors, volunteers, and grantee leaders for 
the 2018 Annual Report
of the United Way of the National Capital Area.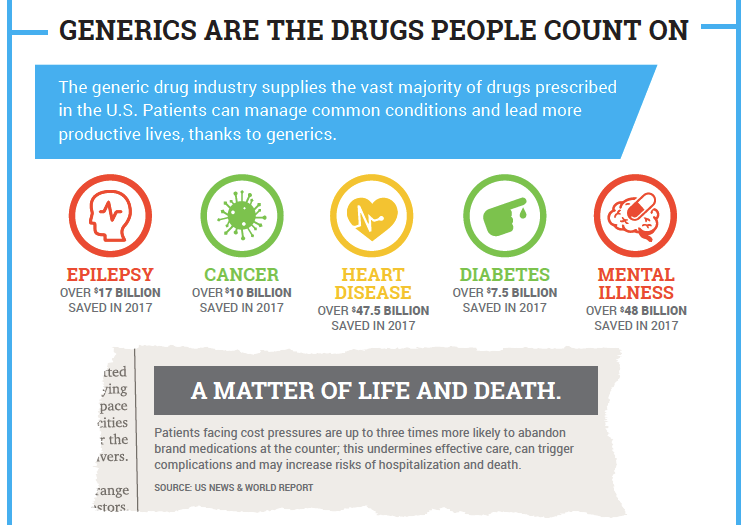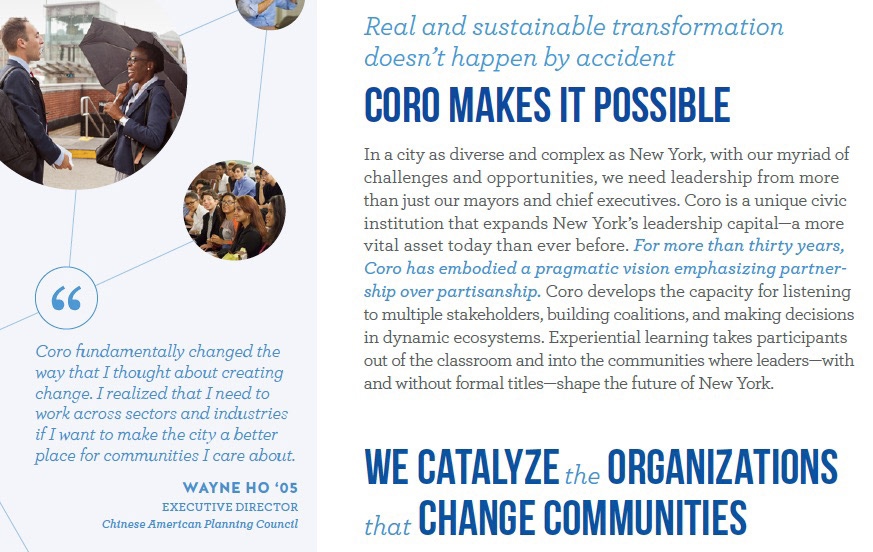 I collaborated with the leaders of Coro (NYC) on materials for attracting corporate partners.

For WBEZ Chicago's 2017 annual report, I worked with the team on a structure that reflects the mission and interviewed a number of the station's hosts and reporters.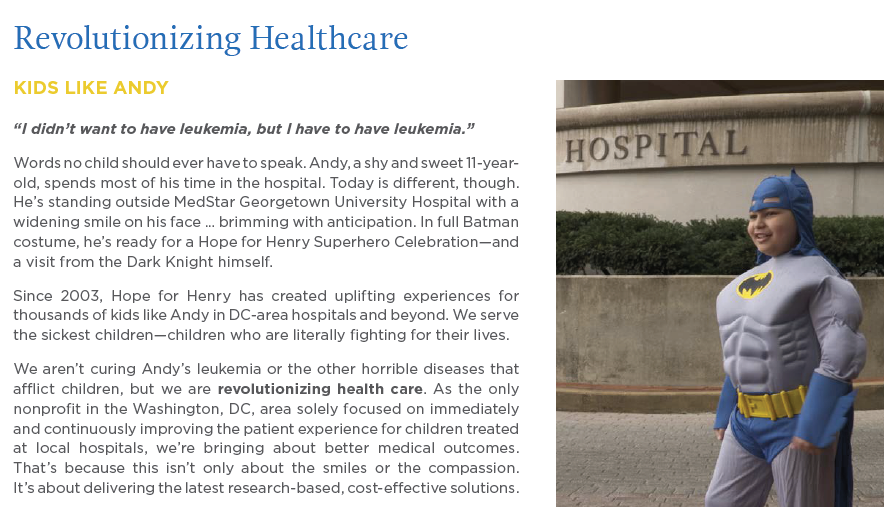 I worked with the husband-and-wife founders of
Hope for Henry
on this case statement for their organization.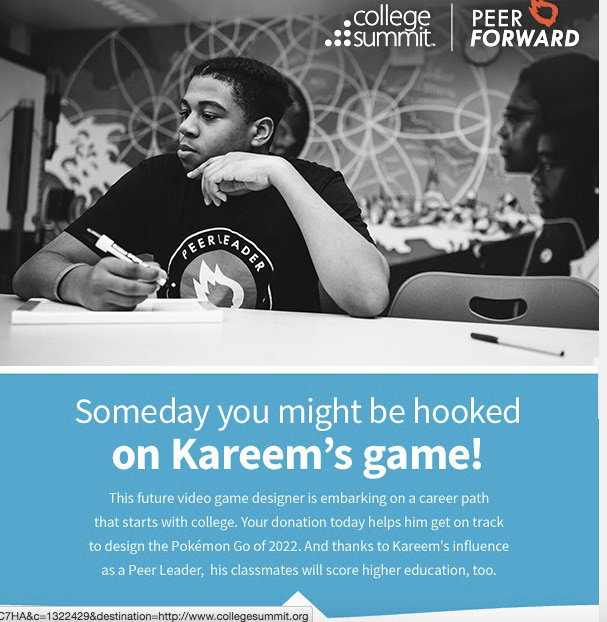 College Summit hired me to write materials about a new campaign, which I named PeerForward.
In April 2018, the organization adapted PeerForward as its name. I collaborated with leadership, staff, and designer Julie Cipriani on a case statement and other materials. The "Someday" campaign (see above) included "the story behind the story" about the students featured. Kareem, for example, told me about a tragedy that had struck his family as well as his theory for what makes a good video game.