Takoma Park MD
markswartz123@gmail.com

917-517-6845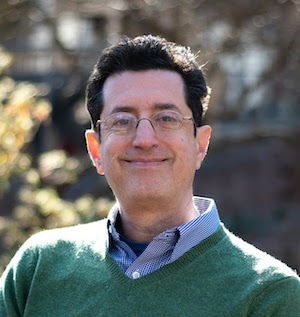 swartzmark LLC, Principal (2011– )
Helping nonprofit leaders to hatch transformative ideas and to communicate them effectively
The Association for Accessible Medicines (formerly the Generic Pharmaceutical Association; 2016– )
: advising on marketing and advocacy strategy
; researching and developing patient stories and videos
; writing ad copy, reports, op-eds, blogs, and more
The Orr Group (2018– )
:
research and writing for case statements, grant solicitation, and other development communications for the firm's nonprofit clients
Church of the Epiphany (2017–19)
: recruiting and mentoring communications and development associate
; devising and planning an innovative series of conversations to engage area professionals as well as the homeless men and women served by the church
Hope for Henry (2015–17)
: developed case statement for

$

2.5M campaign
; drafted grant applications for campaign launch
PeerForward (formerly College Summit; 2014–17)
: collaborated with senior leadership team on case statement and supporting materials for new organizational model
; suggested initiative name PeerForward—which became the name of the organization
; executed year-end development strategies rooted in student stories
The Bezos Family Foundation
Early Learning Nation (2019– )
: Freelance contributor for online magazine, "The Gathering Place for #BrainBuilding Communities"
A new grantmaker to "fight poverty right here" in the National Capital Region.
Co-founder (2013– ); Managing Director (April 2018–November 2019).
In conjunction with other founders, helped to
develop the name and brand
, raise more than $500,000
, evaluate and award $200,000 in grants
, build a website where metrics and transparency are priorities
, recruit and engage the board of directors
, organize and promote donor events
The Corcoran Gallery of Art and College of Art + Design,
Washington D.C.
Director of Development Communications (2011–13)
: Wrote press releases and marketing materials for the Gallery, recruitment brochures for the College, and various materials for the major gift officers; c
ollaborated with board and senior leadership on "Creative Exchange" visioning document as well as sensitive communications during a period of intense scrutiny; c
reated and managed the Corcoran's Tumblr and blog; engaged Behance (an Adobe company) to create a platform to showcase the work of faculty, students, and alumni
Center on Budget and Policy Priorities,
Washington D.C.
Senior Writer, (2010-11)
: Researched and wrote grant proposals and reports
; helped to launch a robust individual-giving program
Robin Hood Foundation, New York City
Senior Manager, Communications (2006–10):
Supported the organization's fundraising success: four consecutive years of $100M+ in donations and grants to fight poverty in New York City; 100% increase in donors
. Identified and developed powerful stories to illustrate the organization's impact
. Managed staff of five, which handled marketing, communications, and donor relations
. Wrote, edited and oversaw design and production of donor communications: print publications, appeal and acknowledgment letters, e-mails, and web content
The Museum of Modern Art, New York, NY
Marketing/Development Departments (1999–2006)
: Wrote copy for print and radio ads and brochures; devised slogans "What's your favorite…" for 2006 public service announcement; "Manhattan is modern again" for 2004 reopening.
Wrote and coordinated production of development materials for $800M capital campaign
. Wrote and edited press releases and articles for member magazine
American Hospital Association, Chicago
Copywriter and Production Editor (1996–98)
University of Chicago Press
Editor, American Journal of Human Genetics (1993–96)
The University of Chicago, MA, Art History
The University of Michigan, BA, English Literature
Three novels: Instant Karma (2002), H2O (2006), Summertime Jews (2018)
Two-volume reference books on art for middle and high schoolers
Articles, essays, and reviews in Journola, The Awl, The Believer, Village Voice, Chicago Reader, Bookforum, Salon, and more